C701-BSC
Prif Ffeithiau
Cod C701
Cynnig lefel-A nodweddiadol

BBC-BBB with B in Chemistry. Candidates taking a science A level with an associated practical skills assessment will also be required to pass the practical component.

Hyd y Cwrs

4 blwyddyn
Manylion pellach ynglŷn â'r gofynion mynediad
Ymgeisio Nawr
Kick start and enhance your career prospects with our new Biochemistry degree with integrated year in industry. This course is engineered to give you a head start in an increasingly competitive job market, and upon successful completion of this degree, you will also have developed the skills and competencies which all employers are seeking.
This degree will explore the techniques that have revolutionised the study of cell biology, biological chemistry, metabolism, and molecular genetics. The course will prepare you for careers in areas specifically related to the discipline, such as biomedical science, biotechnology and pharmaceutical research. 
Bodlonrwydd Myfyrwyr Cyffredinol a Chanlyniadau Cyflogadwyedd
Ymhlith y 15 uchaf yn y DU am Ansawdd y Dysgu a Phrofiad Myfyrwyr ym maes y Gwyddorau Biolegol (Canllaw Prifysgolion Da y 'Times' a'r 'Sunday Times' 2019).
Athrofa Gwyddorau Biolegol, Amgylcheddol a Gwledig (IBERS): 92% boddhad myfyrwyr (ACF 2018)
98% o'n graddedigion mewn gwaith a/neu astudiaethau pellach o fewn chwe mis ar ôl graddio, 3% yn uwch na graddedigion y Gwyddorau Biolegol yn genedlaethol, (HESA 2018*)
Trosolwg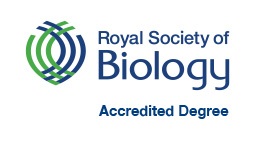 Why study Biochemistry at Aberystwyth University?
The syllabus of this course with the integrated year in industry is identical to its sister course BSc Biochemistry (C700)

. Your placement will be relevant to the degree and the year is assessed, counting towards your final degree grade.
Students will organise their work placement under the guidance of our Director for Employability. There is no guarantee that the work experience will be paid. (If you cannot obtain a placement, then you must transfer to the sister course BSc Biochemistry C700).
During your year in industry, you will pay a discounted tuition fee.
This degree will give you a solid foundation in the study of cellular, molecular and chemical biology.
We will nurture both your intellectual curiosity and your general scientific practice.
The subject is taught within an internationally recognised centre of excellence, by enthusiastic experts in the Biochemistry field.
The University has state-of-the-art teaching facilities with over £55 million pounds invested.
The Biochemistry teaching staff are recognised as experts and innovative educators.
Ein Staff
Mae gan y rhan fwyaf o staff dysgu Athrofa'r Gwyddorau Biolegol, Amgylcheddol a Gwledig gymwysterau hyd at safon PhD ac maent yn ymchwilwyr gweithgar. Hefyd, mae gan staff y cyrsiau galwedigaethol gefndir ym myd diwydiant.  Mae yn yr Athrofa nifer fawr o staff sy'n gwneud ymchwil yn unig ac mae'n bosib y bydd y myfyrwyr yn dod i gysylltiad â hwy.
Modiwlau
Noder: Y modiwlau a restrir isod yw'r modiwlau y bwriedir eu cyflwyno ar hyn o bryd yn ystod y flwyddyn academaidd nesaf ac mae'n bosibl y gallant newid. Maent wedi'u cynnwys yma i roi syniad o strwythur y cwrs.
Cyflogadwyedd
A degree in Biochemistry will prepare you for a career in Biomedical science, Biotechnology and Pharmaceutical research.
Your year in industry:
Make no mistake, you will develop confidence and gaining experience in the industry will stimulate your enthusiasm for the subject.
 Completing a year in industry will allow you to:
Apply the learning from your course to the work environment;
Make industry contacts;
Develop practical skills related to your area of study;
Apply your practical skills and technical knowledge after returning to study;
Enhance your CV and better prepare yourself for a job after graduating.
Students on this scheme should note that the department institute does not have automatic placements for every applicant. You will be responsible for finding securing the work experience, however, you will have the assistance of our institute Work Experience Coordinator and our dedicated careers advisor (James Cuffe, jpc11@aber.ac.uk). If you fail to find work experience you will be able to convert your course to the three-year version of your subject.
Addysg a Dysgu
What will I learn?
The breakdown below will provide you with an illustration of what you may study during the four year degree scheme.
In your first year you will explore:
Genetics and the chemical basis of biology and metabolism.
Animals, plants and microbes at the organismal, cellular and molecular levels
Physiology, muscle and locomotion, nutrition, endocrinology, cardiovascular respiratory systems and homeostasis
In your second year you will discover:
Qualitative and Quantitative procedures of data analysis
In your third year you will undertake your work experience in an industry that is relative to this degree BSc Biochemistry.
In your final year you will study and undertake:
How will I be taught?
The course will be delivered through lectures, workshops, tutorials and practicals. You will be assessed through;
Gofynion Mynediad Nodweddiadol
Lefel A BBC-BBB with B in Chemistry. Candidates taking a science A level with an associated practical skills assessment will also be required to pass the practical component.
Gofynion TGAU (grade C min):
English or Welsh, Mathematics and a Science subject
Diploma Cenedlaethol BTEC:
DDM
Bagloriaeth Ryngwladol:
30 points overall with 5 points in Chemistry at Higher Level
Bagloriaeth Ewropeaidd:
65-70% overall with 75% in specified subject
Mae'r Brifysgol yn gweithredu polisi derbyn cynhwysol a gall ein cynigion amrywio. Edrychwch ar ein tudalennau gwlad-benodol i gael manylion am y cymwysterau rhyngwladol yr ydym yn eu derbyn. I gael rhagor o wybodaeth, cysylltwch ag ug-admissions@aber.ac.uk
Yn ôl i'r brig