N12F-BSC
BSc
Busnes a Rheolaeth gyda Blwddyn Sylfaen
BSc Business and Management with Foundation Year, within the Aberystwyth Business School, is perfect preparation for your career in the business world. The degree is accredited by the Chartered Institute of Management Accountants (CIMA) and the Association of Chartered Certified Accountants. Our expert academics will guide you through areas of marketing, operations management, finance, accounting, strategy, human resource management and entrepreneurship - in addition to a range of other cutting-edge and specialist modules. The degree has been engineered for a student who wants to excel and succeed to the top level of global business management practice.
The integrated foundation year - designed for prospective students who do not have a sufficient or relevant academic background - is the perfect option to access this highly-sort scheme. In the foundation year, you will be brought up to speed on the fundamentals of Business and Management, providing a solid base for you to go on and enjoy the full undergraduate degree.

Bodlonrwydd Myfyrwyr Cyffredinol a Chanlyniadau Cyflogadwyedd
Ymhlith y 10 uchaf yn y DU am Ansawdd y Dysgu ym maes Astudiaethau Rheolaeth a Busnes (Canllaw Prifysgolion Da y 'Times' a'r 'Sunday Times' 2019).
95% o'n myfyrwyr ym maes Busnes a Gweinyddiaeth yn fodlon bod y staff yn esbonio pethau'n dda; 88% yw'r cyfartaledd i'r sector. (ACF 2019)
97% o'n graddedigion mewn gwaith a/neu astudiaethau pellach o fewn chwe mis ar ôl graddio, 3% yn uwch na graddedigion Astudiaethau Busnes a Gweinyddu yn genedlaethol. (HESA 2018*)
Trosolwg
Following the foundation year, the syllabus of this course is identical to its sister course [Business and Management, N122].
Why study Business and Management at Aberystwyth University?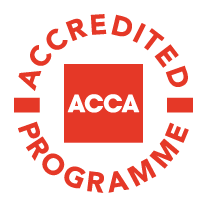 You will be taught in the innovating and dynamic Aberystwyth Business School;
You will gain insight into the world of enterprise;
An understanding of the impact of changes in the business environment e.g. economic events.
Gain knowledge in the following:
Changes in accounting practices;
Changes in the regulatory and legal environment;
Marketing decisions;
Business strategies.
On completion of this degree you will possess:
A broad understanding of management in practice;
In-depth knowledge of trade and commerce in both the public and private sector;
A solid grasp in the complexity of management challenges and the combined impact of the economic, financial, human and legal issues that leaders encounter.
Ein Staff
Modiwlau
Noder: Y modiwlau a restrir isod yw'r modiwlau y bwriedir eu cyflwyno ar hyn o bryd yn ystod y flwyddyn academaidd nesaf ac mae'n bosibl y gallant newid. Maent wedi'u cynnwys yma i roi syniad o strwythur y cwrs.
Fe'i cyflwynir yn rhannol neu'n gyflawn drwy gyfrwng yn Saesneg
Core
Core
Fe'i cyflwynir yn rhannol neu'n gyflawn drwy gyfrwng yn Saesneg
Core
Core
Fe'i cyflwynir yn rhannol neu'n gyflawn drwy gyfrwng yn Saesneg
Core
Cyflogadwyedd
What can I do with a degree in Business Management?
Our graduates have entered and are successful in a number of sectors:
What skills will I obtain from this degree? 
Studying our degree in Business Management will equip you with the following skills:
What work experience opportunities exist at Aberystwyth University? 
Discover more about the various employment opportunities that our Aberystwyth University Careers team offer.
Enhance your employability prospects with GO Wales and YES (Year in Employment Scheme) managed by our Careers department.
Addysg a Dysgu
What will I learn?
The breakdown below will provide you with an illustration of what you may study during the four-year degree scheme.
In the first foundation year, you will be introduced to core components of Business and Management.
In your second year you will discover: 
In your third year you will explore: 
In your final year you will study:
Gofynion Mynediad Nodweddiadol
Tariff UCAS
Lefel A Available to candidates without formal qualifications who have suitable background education, experience and motivation.
Gofynion TGAU (o leiaf gradd C/4):
English or Welsh and Mathematics
Diploma Cenedlaethol BTEC:

Bagloriaeth Ryngwladol:

Bagloriaeth Ewropeaidd:

Mae'r Brifysgol yn croesawu ceisiadau gan fyfyrwyr sy'n astudio am Ddiploma Mynediad i Addysg Uwch. Mae ein polisi derbyn cynhwysol yn rhoi gwerth ar ehangder yn ogystal â dyfnder astudio. Dewisir ymgeiswyr ar sail eu teilyngdod eu hunain, a gall cynigion amrywio. Os ydych yn astudio am gymhwyster nad yw wedi'i restru ar y dudalen hon, cysylltwch â'r Swyddfa Derbyn Israddedigion i gael cyngor pellach. Mae manylion am gymwysterau gwahanol wledydd a dderbynnir yn y Brifysgol i'w gweld ar ein tudalennau gwlad-benodol i gael manylion am y cymwysterau rhyngwladol yr ydym yn eu derbyn. I gael rhagor o wybodaeth, cysylltwch ag ug-admissions@aber.ac.uk
Yn ôl i'r brig