D456-BSC
Prif Ffeithiau
Cod D456
Cynnig lefel-A nodweddiadol

BCC with C in relevant science subject (Biology, Human Biology, Chemistry, Geography, Environmental Studies, Maths, Physics). Candidates taking a science A level with an associated practical skills assessment will also be required to pass the practical component.

Hyd y Cwrs

4 blwyddyn
Manylion pellach ynglŷn â'r gofynion mynediad
Ymgeisio Nawr
If you want to work outdoors and have the countryside as your office, then our Countryside Management with an integrated year in industry is the course for you. It will give you a detailed understanding of how the countryside works and how it can be managed to maximise the benefits to wildlife, habitats, farmers and recreational users.  In addition, your employability prospects will be enhanced with our integrated year in industry which will equip you with the skills and knowledge that you need to get the job that you've been dreaming about. 
[NSS/DLHE Awards]
Athrofa Gwyddorau Biolegol, Amgylcheddol a Gwledig (IBERS): 91% boddhad myfyrwyr (ACF 2017)
98% o'n graddedigion mewn gwaith a/neu astudiaethau pellach o fewn chwe mis ar ôl graddio, 3% yn uwch na graddedigion y Gwyddorau Biolegol yn genedlaethol, (HESA 2018*)
Trosolwg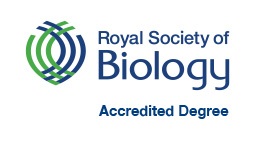 Why study Countryside Management with integrated year in industry at Aberystwyth University?
Study in a University that's in the top 4 in the UK and 1st in Wales for student satisfaction (NSS,2016)
Taught by enthusiastic and dedicated lecturers at the forefront of their field.
You will be surrounded by a great diversity of beautiful environments, including marine, moorland, mountain, waterways, grassland and coast.
Taught within an internationally recognised centre of excellence, by experts.
The Dyfi National Nature reserve on your doorstep and Snowdonia, Pembrokeshire and the Brecon Beacons National Parks in driving distance.
Ynys Hir RSPB reserve just up the road (as seen in Springwatch).
The Cambrian mountains as a backdrop and just a stone throw way from Cardigan Bay and its bottle nose dolphins.
The syllabus of this course with the integrated year in industry is identical to its sister course BSc Countryside Management (D455). Your work experience must be relevant to this degree and the year is assessed which will count towards your degree grade.
Students will have to organise their work experience under the guidance from the Institutes work experience co-ordinator. There is no guarantee that the work experience will be paid. (If you cannot obtain a placement, then you must transfer to its sister course BSc Countryside Management D455).
During your year in work experience, you will pay a discounted tuition fee of which the information can be found here. 
Ein Staff
Mae gan y rhan fwyaf o staff dysgu Athrofa'r Gwyddorau Biolegol, Amgylcheddol a Gwledig gymwysterau hyd at safon PhD ac maent yn ymchwilwyr gweithgar. Hefyd, mae gan staff y cyrsiau galwedigaethol gefndir ym myd diwydiant.  Mae yn yr Athrofa nifer fawr o staff sy'n gwneud ymchwil yn unig ac mae'n bosib y bydd y myfyrwyr yn dod i gysylltiad â hwy.
Modiwlau
Noder: Y modiwlau a restrir isod yw'r modiwlau y bwriedir eu cyflwyno ar hyn o bryd yn ystod y flwyddyn academaidd nesaf ac mae'n bosibl y gallant newid. Maent wedi'u cynnwys yma i roi syniad o strwythur y cwrs.
Cyflogadwyedd
What are Countryside Management Graduates doing now?
Past students have gained work as;
Environmental educator and interpreter
Conservation site managers
Rangers for organisations i.e. National Trust, National Parks, county wildlife trusts, or the RSPB
Environmental consultancy
Your year in industry:
In the 2016 Highflyers reports, 32% of graduate vacancies are taken by those who have previously worked for a company on a placement or/ a internship.  Make no mistake, you will develop confidence and gaining experience in the industry will stimulate your enthusiasm for the subject.
Completing a year in industry will allow you to:
Apply the learning from your course to the work environment;
Develop practical skills related to your area of study;
Apply your practical skills and technical knowledge after returning to study;
Enhance your CV and better prepare yourself for a job after graduating.
Students on this scheme should note that the department institute does not have automatic placements for every applicant. You will be responsible for finding securing the work experience, however, you will have the assistance of our institute Work Experience Coordinator and our dedicated careers advisor (James Cuffe, jpc11@aber.ac.uk). If you fail to find work experience you will be able to convert your course to the three-year version of your subject.
Addysg a Dysgu
What will I learn?
Countryside Management studies a broad range of subject matter to allow a holistic approach to managing countryside resources.
The breakdown below will provide you with an illustration of what you may study during the four year degree scheme.
In the first year you have the chance to discover:
How the landscape has been created (geology, geomorphology and historic development)
Who owns land and how it is managed
The roles, responsibilities and actions of the main governmental and non-governmental organisations involved in the management of a multifunctional countryside
Rural tourism and countryside recreation
The ecological processes that govern life on earth
The variety of habitats that make up the British countryside
In the second year you may explore:
How to manage wildlife and habitats in the UK
How visitors are managed on countryside sites
Countryside access and rights of way management
The use of Geographical Information Systems
Landscape and spatial ecology
Methods of surveying and monitoring wildlife
The impact of agriculture on the environment
In your third year you will undertake your work experience in an industry that is relative to this degree BSc Countryside Management.
In the final year you may study:
Methods of enhancing the populations of UK wildlife
The conservation of global biodiversity
Interpretation and environmental education
The impacts of intensive, extensive and organic agricultural systems on the environment
Environmental law, protection and consultancy
Man-made threats to natural ecosystems
Interpretation and environmental education
You will also undertake an independent item of research in area of study that you are interested in.
How will I be taught?
You will be taught through a balanced programme of lectures, seminars, tutorials and practical work which will be supplemented by visits to a variety of countryside sites managed by differing countryside agencies.
You will be assessed through vocational assignments, essays, practical exercises, survey reports, portfolios, oral presentations and exams.
Further information:
You will be assigned a personal tutor throughout your degree course, who will help you with any problems or queries, whether these are academic-related or personal issues. You should feel free to contact them at any time for help and advice.
You will also have the opportunity to complete a Personal Development Plan (PDP) at Aberystwyth. This is a structured process of self-appraisal, reflection, and planning, which will enable you to chart your personal, academic and professional development throughout your time at university. 
Gofynion Mynediad Nodweddiadol
Lefel A BCC with C in relevant science subject (Biology, Human Biology, Chemistry, Geography, Environmental Studies, Maths, Physics). Candidates taking a science A level with an associated practical skills assessment will also be required to pass the practical component.
Gofynion TGAU (grade C min):
English or Welsh, Mathematics and a Science subject
Diploma Cenedlaethol BTEC:
DMM with specified subjects
Bagloriaeth Ryngwladol:
28 with 5 points in a relevant science subject at Higher Level
Bagloriaeth Ewropeaidd:
Pass overall with 70% in a science subject
Mae'r Brifysgol yn gweithredu polisi derbyn cynhwysol a gall ein cynigion amrywio. Edrychwch ar ein tudalennau gwlad-benodol i gael manylion am y cymwysterau rhyngwladol yr ydym yn eu derbyn. I gael rhagor o wybodaeth, cysylltwch ag ug-admissions@aber.ac.uk
Yn ôl i'r brig