C181-BSC
Kick start and enhance your career prospects with our degree in Ecology with integrated year in industry. This course is engineered to give you the competitive edge in the environmental jobs market. It responds to employer expectations that you will have some relevant work / field experience before engaging in full time employment. Upon successful completion of this degree, you will have developed the knowledge, skills and an awareness that employers will want. Ecology focuses on the interactions between organisms and their environment. Knowledge of these interactions underpins our understanding of how wildlife will respond to current and future environmental threats, including pollution, climate change, invasive species and habitat destruction. Our mission is to train you the next generation that will respond to these issues, identifying solutions and conserving biodiversity into the future.    
Bodlonrwydd Myfyrwyr Cyffredinol a Chanlyniadau Cyflogadwyedd
Ymhlith y 15 uchaf yn y DU am Ansawdd y Dysgu a Phrofiad Myfyrwyr ym maes y Gwyddorau Biolegol (Canllaw Prifysgolion Da y 'Times' a'r 'Sunday Times' 2019).
91% boddhad cyffredinol myfyrwyr i Athrofa'r Gwyddorau Biolegol, Amgylcheddol a Gwledig (ACF 2019)
98% o'n graddedigion mewn gwaith a/neu astudiaethau pellach o fewn chwe mis ar ôl graddio, 3% yn uwch na graddedigion y Gwyddorau Biolegol yn genedlaethol, (HESA 2018*)
Trosolwg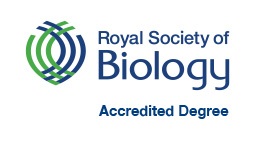 Why study Ecology with Year in Industry at Aberystwyth?
The syllabus includes an integrated year in industry in addition to identical content from the three-year

sister course

BSc Ecology (C180).
The option to pursue paid or voluntary work.
All students will receive guidance and advice from our Director for Employability on how you will find relevant work for a period of up to twelve months.
You have the option to transfer to the three-year BSc Ecology C180 course if you do not find an opportunity that suits you.
During your year in work experience, you will pay a discounted tuition fee of which the information can be found here.
You will be taught and mentored by friendly and knowledgeable teaching staff that are also internationally recognised researchers in Ecology.
Learn and Live in an exceptional environment of Cardigan Bay where you will be surrounded by a great diversity of beautiful environments, including marine, moorland, mountain, waterways, grassland and coast.
Study in an internationally recognised centre of excellence and award-winning department-  Queen's anniversary prize for Higher and Further Education to name a few.
The Ynys Hir RSPB reserve (as seen on Springwatch) and Dyfi National Nature reserve are on our doorstep.
Snowdonia, Pembrokeshire and the Brecon Beacon National Parks are within driving distance.
The Cambrian mountains as a backdrop and just a stone throw away from Cardigan Bay and its bottle-nose dolphins.
Ein Staff
Mae gan y rhan fwyaf o staff dysgu Athrofa'r Gwyddorau Biolegol, Amgylcheddol a Gwledig gymwysterau hyd at safon PhD ac maent yn ymchwilwyr gweithgar. Hefyd, mae gan staff y cyrsiau galwedigaethol gefndir ym myd diwydiant.  Mae yn yr Athrofa nifer fawr o staff sy'n gwneud ymchwil yn unig ac mae'n bosib y bydd y myfyrwyr yn dod i gysylltiad â hwy.
Modiwlau
Noder: Y modiwlau a restrir isod yw'r modiwlau y bwriedir eu cyflwyno ar hyn o bryd yn ystod y flwyddyn academaidd nesaf ac mae'n bosibl y gallant newid. Maent wedi'u cynnwys yma i roi syniad o strwythur y cwrs.
Cyflogadwyedd
Your year in industry:
Make no mistake, you will develop confidence and gaining experience in the industry will stimulate your enthusiasm for the subject.
Completing a year in industry will allow you to:
Apply the learning from your course to the work environment;
Make industry contacts;
Develop practical skills related to your area of study;
Apply your practical skills and technical knowledge after returning to study;
Enhance your CV and better prepare yourself for a job after graduating.
Students on this scheme should note that the department institute does not have automatic placements for every applicant. You will be responsible for finding securing the work experience, however, you will have the assistance of our institute Work Experience Coordinator and our dedicated careers advisor (James Cuffe, jpc11@aber.ac.uk). If you fail to find work experience you will be able to convert your course to the three-year version of your subject.
This degree will prepare you for a career in the following:
Wildlife and Conservation officer;
Biodiversity assessor and Habitat surveyor;
Education and public engagement;
Environmental Consultancy;
Ecological Research graduate position;
Addysg a Dysgu
What will I learn?
The breakdown below will provide you with an illustration of what you may study during the four year degree scheme.
Your first year will provide a broad grounding in biology, and training in the skills needed to succeed in your studies. Subject areas covered will include:
The Biosphere;
Ecology;
Animal Physiology;
Diversity of Microbial Life;
Plant Biology;
Conservation of wildlife;
The study and management of habitats;
The study and management of habitats.
In your second you will be offered specialist modules including:
Climate change impacts on ecosystems;
Geographic Information Systems;
Freshwater Biology;
Bird biodiversity;
Habitat assessment and organism ID (UK and international);
Vertebrates;
Understanding invertebrates;
Ecological Monitoring.
In your third year you will undertake your work experience in an industry that is relative to this degree BSc Ecology.
In your final year, subject areas offered include:
Population and Community ecology;
Wildlife conservation;
Habitat assessment and organism ID (International);
Environmental Protection and Law;
Sustainability;
Ecological Monitoring;
Environmental Consultancy;
Independent research in a topic of your choice.
How will I be taught?
The course will be delivered through lectures, workshops, tutorials and practicals. You will be assessed through:
Essays;
Practical exercises;
Oral presentations;
Worksheets;
Reports;
Statistical exercises;
Dossiers;
Posters;
Portfolios;
Wikis;
Reflective diaries;
Literature reviews;
Magazine articles;
Field notebooks;
Exams.
Gofynion Mynediad Nodweddiadol
Tariff UCAS 104 - 120
Lefel A BBB-BCC with B in Biology
Gofynion TGAU (o leiaf gradd C/4):
English or Welsh and Mathematics
Diploma Cenedlaethol BTEC:
DDM-DMM with a specified subject
Bagloriaeth Ryngwladol:
30-28 with 5 points in Biology at Higher Level
Bagloriaeth Ewropeaidd:
75%-65% overall with 7 in Biology
Mae'r Brifysgol yn croesawu ceisiadau gan fyfyrwyr sy'n astudio am Ddiploma Mynediad i Addysg Uwch. Mae ein polisi derbyn cynhwysol yn rhoi gwerth ar ehangder yn ogystal â dyfnder astudio. Dewisir ymgeiswyr ar sail eu teilyngdod eu hunain, a gall cynigion amrywio. Os ydych yn astudio am gymhwyster nad yw wedi'i restru ar y dudalen hon, cysylltwch â'r Swyddfa Derbyn Israddedigion i gael cyngor pellach. Mae manylion am gymwysterau gwahanol wledydd a dderbynnir yn y Brifysgol i'w gweld ar ein tudalennau gwlad-benodol i gael manylion am y cymwysterau rhyngwladol yr ydym yn eu derbyn. I gael rhagor o wybodaeth, cysylltwch ag ug-admissions@aber.ac.uk
Yn ôl i'r brig