C400-BSC
Prif Ffeithiau
Cod C400
Cynnig lefel-A nodweddiadol

BBC-BBB with B in Biology or Human Biology. Candidates taking a science A level with an associated practical skills assessment will also be required to pass the practical component.

Hyd y Cwrs

3 blwyddyn

Cyfrwng Cymraeg

28%
Manylion pellach ynglŷn â'r gofynion mynediad
Ymgeisio Nawr
If you are fascinated by genetics, and want to tackle important scientific issues like the genetic modification of organisms, or genetic prediction of human disease, then this is the scheme for you! On completion of this degree, your career options could span from biomedical research to biotechnology to pharmaceutical industry and careers within Higher Education.
Bodlonrwydd Myfyrwyr Cyffredinol a Chanlyniadau Cyflogadwyedd
100% boddhad cyffredinol myfyrwyr ar ein cwrs C400 Geneteg.(ACF 2019)
Ymhlith y 15 uchaf yn y DU am Ansawdd y Dysgu a Phrofiad Myfyrwyr ym maes y Gwyddorau Biolegol (Canllaw Prifysgolion Da y 'Times' a'r 'Sunday Times' 2019).
91% boddhad cyffredinol myfyrwyr i Athrofa'r Gwyddorau Biolegol, Amgylcheddol a Gwledig (ACF 2019)
98% o'n graddedigion mewn gwaith a/neu astudiaethau pellach o fewn chwe mis ar ôl graddio, 3% yn uwch na graddedigion y Gwyddorau Biolegol yn genedlaethol, (HESA 2018*)
Trosolwg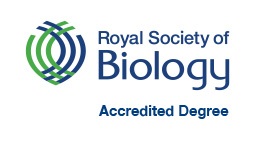 Why study Genetics at Aberystwyth University?
We place great emphasis upon practical skills so that our graduates become practitioners from the word go. We ensure that our graduates have the skills to communicate their science effectively so that they can join the often controversial genetics debates.
Students in our department have access to research and teaching labs equipped with modern equipment, including bioimaging facilities, high-throughput DNA sequencing, proteomics, metabolomics, phenomics and spectroscopic platforms. These facilities provide students with the opportunity to develop the key skills that employers are seeking. 
Want to study in Welsh? 
Students can choose to study a number of IBERS modules through the medium of Welsh. Check out the module tab for more information.
Ein Staff
Mae gan y rhan fwyaf o staff dysgu Athrofa'r Gwyddorau Biolegol, Amgylcheddol a Gwledig gymwysterau hyd at safon PhD ac maent yn ymchwilwyr gweithgar. Hefyd, mae gan staff y cyrsiau galwedigaethol gefndir ym myd diwydiant.  Mae yn yr Athrofa nifer fawr o staff sy'n gwneud ymchwil yn unig ac mae'n bosib y bydd y myfyrwyr yn dod i gysylltiad â hwy.
Modiwlau
Noder: Y modiwlau a restrir isod yw'r modiwlau y bwriedir eu cyflwyno ar hyn o bryd yn ystod y flwyddyn academaidd nesaf ac mae'n bosibl y gallant newid. Maent wedi'u cynnwys yma i roi syniad o strwythur y cwrs.
Core
Fe'i cyflwynir yn rhannol neu'n gyflawn drwy gyfrwng yn Saesneg
Core
Opsiynau
Core
Fe'i cyflwynir yn rhannol neu'n gyflawn drwy gyfrwng yn Saesneg
Core
Opsiynau
Fe'i cyflwynir yn rhannol neu'n gyflawn drwy gyfrwng yn Saesneg
Core
Opsiynau
Cyflogadwyedd
Where are our Genetics graduates now? 
Genetic Technologist at Liverpool Women's Hospital
Clinical Scientist at Birmingham Women's Hospital
Research Scientist at the Defence Science and Technology Laboratory
Post-doctoral research Associate at the University of Manchester
MSc student in Developmental Biology at the University of Bath
PhD at the University of Leicester
Employability is embedded across all of our teaching in the department.
We offer our students the opportunities to undertake a Year in Employment Scheme (YES). Some of our students have been successful in obtaining work placements with GlaxoSmithKline and AstraZeneca. 
What other work experience opportunities exist whilst studying? 
Click here to find out about the various opportunities that our Aberystwyth University Careers team offer.
Enhance your employability prospects with GO Wales and YES (Year in Employment Scheme) managed by our Careers department. 
Addysg a Dysgu
What will I learn?
The breakdown below will provide you with an illustration of what you may study during the three year degree scheme.
 Studying Genetics at Aberystwyth University will allow you to discover the following:
Gene expression and development;
Evolution and population genetics;
You will also receive expert tuition in the following:
Correct experimental methodology for recording, interpreting and reporting data.
How will I be taught?
We deliver our course through lectures, seminars and lab work.
We assess our students through:
You may also be required to complete additional assignments and work with others on particular tasks
More information:
You will be assigned a personal tutor throughout your degree course, who will help you with any problems or queries, whether these are academic-related or personal issues. You should feel free to contact them at any time for help and advice.
The lectures, seminars and the Department's supportive staff will greatly assist you in your biological training. You will also benefit from the many opportunities within the department and the university to develop your academic rigour and professionalism so that, upon graduation, you are perfectly positioned for the next stage of your career.
Barn ein Myfyrwyr
Genetics is at the cutting edge of the biological sciences. In the post-genomic era, we are able to truly examine our biological programming at a molecular level. What I really enjoy about the course, C400, is that you have the ability to tailor it to your areas of interest, choosing your own combinations of modules which reflect the areas you want to explore most, all the while gaining valuable knowledge and practical experience to help shape your career path. Richard Cleverley
For me, the appeal of genetics is rooted in its universal and diverse nature; it is captivating to consider the fact that every variety of living organism is constructed from a blueprint, written within molecules of DNA. My delight in genetics is intensified by the positive impact its application can have on people's lives, and with so much still to be discovered, surely the best is yet to come. Studying at Aberystwyth University has facilitated my enjoyment of genetics and has provided the resources that make it possible for me to continue to take pleasure in genetics. Nathan Luke Greenaway
My course at Aberystwyth University prepared me for my PhD by challenging me to understand the core cellular and molecular principles integral to cellular function. What I've learned from interacting with other graduates is that the scope of teaching at IBERS is much broader, giving a much better understanding of the fundamentals of biology than other courses
Phil – Studying for PhD at the University of York
My degree in Genetics and Biochemistry gave me a good grounding that prepared me very well for my PhD. In fact, one of the courses, Gene Expression and Developmental Genetics inspired me to work in the area of Developmental Biology, which is what I work at today. I will be eternally grateful for the chance I was given and the teaching I received
Roger – Professor of Neuroscience, University of Copenhagen
Gofynion Mynediad Nodweddiadol
Lefel A BBC-BBB with B in Biology or Human Biology. Candidates taking a science A level with an associated practical skills assessment will also be required to pass the practical component.
Gofynion TGAU (grade C min):
English or Welsh, Mathematics and a Science subject
Diploma Cenedlaethol BTEC:
DDM
Bagloriaeth Ryngwladol:
30 points overall with 5 points in Biology at Higher Level
Bagloriaeth Ewropeaidd:
65-70% overall with 75% in specified subject
Mae'r Brifysgol yn gweithredu polisi derbyn cynhwysol a gall ein cynigion amrywio. Edrychwch ar ein tudalennau gwlad-benodol i gael manylion am y cymwysterau rhyngwladol yr ydym yn eu derbyn. I gael rhagor o wybodaeth, cysylltwch ag ug-admissions@aber.ac.uk
Yn ôl i'r brig