C164-BSC
Situated on the coast of Cardigan Bay with a hinterland rich in rivers, streams and lakes, Aberystwyth University is the ideal location to study of Marine and Freshwater Biology. Easily accessible habitats range from mountain streams bearing salmon and trout and unique habitats for freshwater invertebrates, through estuaries of international importance, to sandy beaches, rocky reefs, salt marsh and a bay that is home to the largest residential population of bottlenose dolphins in the UK.
Bodlonrwydd Myfyrwyr Cyffredinol a Chanlyniadau Cyflogadwyedd
98% boddhad myfyrwyr â'r dysgu ar ein cwrs C164 Bioleg y Môr a Dŵr Croyw. (ACF 2019)
Ymhlith y 15 uchaf yn y DU am Ansawdd y Dysgu a Phrofiad Myfyrwyr ym maes y Gwyddorau Biolegol (Canllaw Prifysgolion Da y 'Times' a'r 'Sunday Times' 2019).
91% boddhad cyffredinol myfyrwyr i Athrofa'r Gwyddorau Biolegol, Amgylcheddol a Gwledig (ACF 2019)
98% o'n graddedigion mewn gwaith a/neu astudiaethau pellach o fewn chwe mis ar ôl graddio, 3% yn uwch na graddedigion y Gwyddorau Biolegol yn genedlaethol, (HESA 2018*)
Trosolwg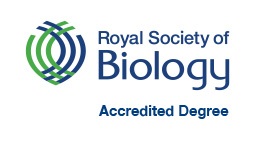 Why study Marine and Freshwater Biology at Aberystwyth University?
IBERS is home to two research vessels that give you hands on experience of the range of skills used by professional marine and freshwater biologists.
As student at Aberystwyth University, students will benefit from a modern aquarium facilities which includes 

aquarium systems for experimental studies of marine and freshwater organisms.

All of our students are taught and mentored by passionate teaching staff that conduct world-leading research across a wide range of marine and freshwater subject areas. You may have even seen some of them on TV documentaries explaining the secret lives of aquatic organisms

During the duration of the course, all students will have an opportunity to participate in two residential field courses, each focused on either marine or freshwater biology

IBERS is also home to a wonderful museum and herbarium full of historic specimens collected from around the globe by generations of famous Aberystwyth University scientists. This facility will be invaluable for your final year projects.  
We have invested over £55 million in infrastructure of student facilities ensuring that you are taught in dynamic spaces that fosters innovation and success.  
If you're feeling adventurous, why not take the chance to study abroad during your degree? 
We have exchange agreements with universities in Europe, USA, Canada, and elsewhere, so you can apply to spend all or part of your 2nd year studying marine and freshwater biology overseas. You'll miss Aberystwyth, but you'll love the new perspectives international study can bring. 
Want to study in Welsh? 
Students can elect to study a number of IBERS modules in the medium of Welsh. Check out the module tab for more information!
Ein Staff
Mae gan y rhan fwyaf o staff dysgu Athrofa'r Gwyddorau Biolegol, Amgylcheddol a Gwledig gymwysterau hyd at safon PhD ac maent yn ymchwilwyr gweithgar. Hefyd, mae gan staff y cyrsiau galwedigaethol gefndir ym myd diwydiant.  Mae yn yr Athrofa nifer fawr o staff sy'n gwneud ymchwil yn unig ac mae'n bosib y bydd y myfyrwyr yn dod i gysylltiad â hwy.
Modiwlau
Noder: Y modiwlau a restrir isod yw'r modiwlau y bwriedir eu cyflwyno ar hyn o bryd yn ystod y flwyddyn academaidd nesaf ac mae'n bosibl y gallant newid. Maent wedi'u cynnwys yma i roi syniad o strwythur y cwrs.
Core
Fe'i cyflwynir yn rhannol neu'n gyflawn drwy gyfrwng yn Saesneg
Core
Opsiynau
Core
Opsiynau
Fe'i cyflwynir yn rhannol neu'n gyflawn drwy gyfrwng yn Saesneg
Core
Opsiynau
Fe'i cyflwynir yn rhannol neu'n gyflawn drwy gyfrwng yn Saesneg
Core
Opsiynau
Cyflogadwyedd
What are our graduates doing now? 
Our Marine and Freshwater Biology graduates are equipped with the skills and knowledge to enter a wide range of careers including: 
Ecological consultancy;
Environmental management and conservation; 
Teaching;
Scientific journalism.
This degree also frequently leads to postgraduate research at Masters and PhD level. 
What work experience opportunities exist whilst studying? 
Click here to find out about the various opportunities that our Aberystwyth University Careers team offer.
Enhance your employability prospects with GO Wales and YES (Year in Employment Scheme) managed by our Careers department.
Many students also gain research experience volunteering in the research laboratories of IBERS lecturers or through organisations such as Cardigan Bay Marine Wildlife Centre.   
What do I gain from studying Marine and Freshwater Biology?
Our degree at Aberystwyth University teaches you a broad range of skills such as observation, research, analysis, critical evaluation and reflection.
You will also be studying in a department that has invested over £55 million in infrastructure of student facilities.
The Institute has close links with many learned societies such as the Society of Biology which is great way of networking with those in your field. 
Addysg a Dysgu
What will I learn?
The breakdown below will provide you with an illustration of what you may study during the three year degree scheme.
 In your first year you will explore:
Evolution & the diversity of life;
Comparative animal physiology;
Ecology;
Plant biology;
Genetics;
Biochemistry;
Microbial diversity;
Field and laboratory skills.
In your second year you will discover:
Marine biology;
Freshwater biology;
Applied aquatic conservation;
Aquatic botany;
Research design, planning and analysis;
Optional modules include: vertebrate anatomy, animal behaviour and microbial ecology and environmental monitoring. 
In your third year you will study;
Marine and Freshwater Biology Field Course – currently run in Portugal and Scotland;
Dissertation which provides students with the opportunity to perform an in-depth research project under the guidance of a supervisor;
Optional modules include: Fish, fisheries and aquaculture, wildlife conservation, behavioural physiology and population and community ecology. 
How will I be taught?
Our course is delivered through lectures, workshops, tutorials, fieldwork and practicals and residential field courses. You will receive thorough training in the scientific method and concepts relating to the evolution and ecology of natural systems with an emphasise on marine and freshwater environments. 
You will be assessed through essays, practical exercises, oral presentations, worksheets, reports, statistical exercises, dossiers, posters, portfolios, wikis, reflective diaries, literature reviews, magazine articles field notebooks and exams. 
Barn ein Myfyrwyr
"I enjoyed my time studying Marine and Freshwater Biology and I am able to now apply various aspects of what I was taught during my three years to my current job role, even though it is not directly related to my course. The practical elements of my course were excellent, especially the two 3rd year field trips." Rebecca – Project officer,  Forestry Commission
"Studying Marine & Freshwater Biology at Aberystwyth makes the course that bit more special. The location is perfect as you have both the sea and inland freshwater systems running through Aberystwyth into the sea. There is an array of diverse organisms right on your door-step at Aberystwyth; combining that with a lot of research in the field and the aquarium facilities makes the whole experience more engaging and enjoyable!" Richard Harris
"With the knowledge and scientific mindset I gain though my studies, I hope to be able to help preserve these fascinating environments for future generations. The course has been great; its main strength is its variety, with an array of topics covered over the three years in increasing detail." George William Middleton
"The course gave me a good grounding in all aspects of marine and freshwater biology. There were plenty of opportunities for fieldwork in the course, including the dissertation project, which prepared me for the survey skills needed in my current job." Laura – Environment Officer Gwynedd County Council
"At the Marine Conservation Society I head the conservation team of 17 individuals working on everything from overfishing and the need for marine reserves to dealing with the growing problem of plastic waste at sea. I'm 37 now and I look back at my time in Aber with real fondness. The study helped, but the most important thing for me was that I developed an interest in the sea. Aber was a truly great place to do that, living on the seafront, and diving with the University sub-aqua club." Simon – Head of Science, Marine Conservation Society
I really enjoyed the course. This made it easier to get up for lectures in the morning! The field courses were a highlight and nothing beats getting out there and getting your hands wet, whether it is doing a kick-sample in a small stream or doing a transect down a rock-pool strewn shoreline.  I really liked the broad scope of the course and the opportunity to tailor the course through the various optional modules in the second and third years. As such it has given me a great grounding in biological science as a whole – essential for a role where you have to consider the whole ecosystem and look at so much more than just the fish and the immediate riverine habitat.  Stuart Manwaring – Fisheries Technical Officer, Environment Agency
Gofynion Mynediad Nodweddiadol
Tariff UCAS 104 - 120
Lefel A BBB-BCC with B in Biology
Gofynion TGAU (o leiaf gradd C/4):
English or Welsh and Mathematics
Diploma Cenedlaethol BTEC:
DDM-DMM with a specified subject
Bagloriaeth Ryngwladol:
30-28 with 5 points in Biology at Higher Level
Bagloriaeth Ewropeaidd:
75%-65% overall with 7 in Biology
Mae'r Brifysgol yn croesawu ceisiadau gan fyfyrwyr sy'n astudio am Ddiploma Mynediad i Addysg Uwch. Mae ein polisi derbyn cynhwysol yn rhoi gwerth ar ehangder yn ogystal â dyfnder astudio. Dewisir ymgeiswyr ar sail eu teilyngdod eu hunain, a gall cynigion amrywio. Os ydych yn astudio am gymhwyster nad yw wedi'i restru ar y dudalen hon, cysylltwch â'r Swyddfa Derbyn Israddedigion i gael cyngor pellach. Mae manylion am gymwysterau gwahanol wledydd a dderbynnir yn y Brifysgol i'w gweld ar ein tudalennau gwlad-benodol i gael manylion am y cymwysterau rhyngwladol yr ydym yn eu derbyn. I gael rhagor o wybodaeth, cysylltwch ag ug-admissions@aber.ac.uk
Yn ôl i'r brig