NR54-BSC
BSc
Marchnata / Sbaeneg
If you are interested in a subject that is exciting, dynamic and one that will combine elements of consumer behaviour, psychology, management, human resources and culture of the Spanish Language, then the Aberystwyth Marketing degree is for you. This Marketing with Spanish degree will allow you to explore the changing use of information technology and digital media for marketing purposes and develop your language competencies and knowledge of Spanish culture. In addition, you will also have the opportunity to spend a year abroad in any Spanish speaking country. Aberystwyth University is an accredited Chartered Institute of Marketing (CIM) Graduate Gateway centre, which means that you can study towards a CIM qualification whilst studying for a degree, or gain exemptions for certain CIM modules. 
Bodlonrwydd Myfyrwyr Cyffredinol a Chanlyniadau Cyflogadwyedd
Ymhlith y 10 uchaf yn y DU am Ansawdd y Dysgu ym maes Astudiaethau Rheolaeth a Busnes (Canllaw Prifysgolion Da y 'Times' a'r 'Sunday Times' 2019).
95% o'n myfyrwyr ym maes Busnes a Gweinyddiaeth yn fodlon bod y staff yn esbonio pethau'n dda; 88% yw'r cyfartaledd i'r sector. (ACF 2019)
97% o'n graddedigion mewn gwaith a/neu astudiaethau pellach o fewn chwe mis ar ôl graddio, 3% yn uwch na graddedigion Astudiaethau Busnes a Gweinyddu yn genedlaethol. (HESA 2018*)
100% boddhad cyffredinol myfyrwyr yn yr Adran Ieithoedd Modern.  (ACF 2019)
95% o'n graddedigion mewn gwaith a/neu astudiaethau pellach o fewn chwe mis ar ôl graddio, 4% yn uwch na graddedigion Ieithoedd yn genedlaethol. (HESA 2018*)
Trosolwg
Why study Marketing and Spanish at Aberystwyth?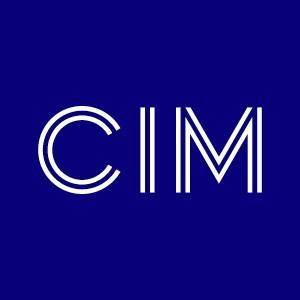 Our programmes are accredited by the Chartered Institute of Marketing (CIM).
Upon successful completion, you can apply for exemption from 50% of the CIM Professional Diplomas.
If you are a Beginner in the Spanish Language, do not worry, you will be taught on our Spanish Beginners Language course and in your first year, your language skills will rapidly advance and you will join the Advanced students in the second year.
If you are entering this course with a Spanish A-Level (or equivalent), you will continue to develop your linguistic competencies but at the same time be enrolled onto the Hispanic Civilisation course where you will begin your journey through the culture, literature, film, and

 politics of Spain and Latin America.

This degree equips you with the multidisciplinary understanding of marketing which employers increasingly demand.
In both subjects, you will be taught by native and experts of the Spanish language and active Marketing experts who are highly esteemed and well-regarded by industry. 
We have arrangements with many partner universities overseas to deliver short academic programmes (2 weeks) to small groups of management and business students (on a self-funding basis), to enable you to experience the impact of the cultural environment when conducting business abroad. We currently have partner universities in India, China, Russia, Japan, the United Arab Emirates and Brazil and our portfolio of countries is rapidly expanding.
Ein Staff
Mae gan bob un o ddarlithwyr yr Adran Ieithoedd Modern gymwysterau hyd at safon PhD ac maent yn gwneud gwaith ymchwil. Rydym hefyd yn cyflogi tiwtoriaid iaith, rhai ohonynt â gradd PhD, a phob un yn addysgwyr profiadol. O bryd i'w gilydd, cyflogwn siaradwyr brodorol o brifysgolion sy'n bartneriaid i ni dramor (lectoriaid), sy'n dod atom â chymeradwyaeth uchel ar sail eu llwyddiant academaidd yn eu prifysgolion eu hunain, ac mae sawl un ohonynt wedi hyfforddi fel addysgwyr. 
Modiwlau
Noder: Y modiwlau a restrir isod yw'r modiwlau y bwriedir eu cyflwyno ar hyn o bryd yn ystod y flwyddyn academaidd nesaf ac mae'n bosibl y gallant newid. Maent wedi'u cynnwys yma i roi syniad o strwythur y cwrs.
Cyflogadwyedd
The Year Abroad is where our graduates are more distinguished than others. On successful completion of the Year Abroad, students return with an increased skill set, stronger language competencies and the ability to adapt in any situations. Students will have the opportunity to study in Alicante, Cordoba, Gijon, the Canary Island, Madrid, Malaga, Mallorca, San Jose (Costa Rica), Columbia. More information can be found  on our dedicated page: https://www.aber.ac.uk/en/modernlangs/ug/year-abroad/spanish/
What career opportunities exist after graduation?
Many of our graduates have explored a career in;
Marketing Executive;
Market Researcher;
Advertising Copywriter;
Advertising Account Planner;
Media Planner;
Media Buyer;
Public relations officers.
Transferable Skills 
Studying for a degree in Marketing and Spanish will equip you with a range of transferable skills which are highly valued by employers. These include: 
• the ability to express ideas and communicate information in a clear and structured manner, in both written and oral form;
• effective problem-solving; 
• analytical and creative thinking skills; 
• decision-making; 
• the ability to work independently; 
• time-management and organisational skills, including the ability to meet deadlines;
• self-motivation and self-reliance;
• team-working, with the ability to discuss concepts in groups, accommodating different ideas and reaching agreement; 
• research skills 
In addition, you will gain: 
• an understanding of organisational behaviour and structure;
• improved numeracy skills and the ability to research, interpret and use business and financial data; 
• an appreciation of the causes and effects of economic and other external changes. 
What work experience opportunities exist whilst studying? 
Click here to find out about the various opportunities that our Aberystwyth University Careers team offer.
Enhance your employability prospects with GO Wales and YES (Year in Employment Scheme) managed by our Careers department. 
Addysg a Dysgu
What will you learn?
In the first year you will be introduced to the fundamental principles of marketing and to an understanding of the business context in which they need to be applied, both in your studies and in your future career. A wide range of elective modules enable you investigate specialist areas such as management, finance or tourism. No prior knowledge is assumed or is necessary. Your Spanish tuition will stimulate your academic interest in languages. By joining these two disciplines, this course will help you deepen your linguistic fluency and equip you with skills vital for work in the field.
In the second year you will apply the analytical skills you have gained in the first year to the creative aspects of marketing, producing campaigns for all the different media in which the modern marketer has to function. You will examine strategic marketing, consumer behaviour and management research methods, with a choice of optional modules ranging from branding and business-to-business marketing, to customer relationship management and human resource management. There is also the option to undertake work experience, putting the theories you have learned in the classroom into practice in a real-world business setting. You will also be able to select from a range of optional modules in Spanish enabling you to tailor your course to suit your preferences. You will spend your third year in a Spanish speaking country honing your language competence in the world of work and developing a wider understanding of the culturally different business environments.
In your final year you will explore marketing communications and investigate the nature and importance of international marketing and global brand awareness, while optional modules allow you to focus on areas of particular interest. Through marketing case studies you will gain experience in the qualitative and quantitative analysis of marketing situations and the formulation of effective marketing plans. A compulsory independent research project provides the opportunity for you to specialize in a particular aspect of business management or marketing, while further developing your analytical, research and communication skills.
How will you be taught?
Core material is delivered through lectures, and reinforced by small-group seminars and tutorials. These will help you to deepen your understanding of the subject matter and develop a range of essential, transferable skills. Group-working and delivering presentations will help you to improve your communication and leadership skills. All modules are backed up by electronic resources to help you study beyond the classroom, and a wealth of printed texts is available in the University library, and the National Library of Wales, which is situated next to the Penglais campus.
Your progression will be assessed via a variety of methods, including examinations, assessed essays, coursework, reports, projects and presentations. Coursework will develop your capacity to research, analyse and present data clearly and coherently, while seminars will help you hone your presentation and communication skills.
You will be assigned a personal tutor throughout your degree course, who will help you with any problems or queries, whether these are academic-related or personal issues. You should feel free to contact them at any time for help and advice.
You will also have the opportunity to complete a Personal Development Plan (PDP) at Aberystwyth. This is a structured process of self-appraisal, reflection, and planning, which will enable you to chart your personal, academic and professional development throughout your time at university. By recording your academic performance, and highlighting the skills you already have and those you will need for future employability, the PDP portfolio will equip you with the necessary tools to plan effectively, develop successful approaches to study, and consider your future career options and aspirations.
Gofynion Mynediad Nodweddiadol
Lefel A BBC with B in Spanish unless to be studied as a beginner
Gofynion TGAU (grade C min):
English or Welsh, Mathematics
Diploma Cenedlaethol BTEC:
DMM with specified subjects
Bagloriaeth Ryngwladol:
28 points overall with 5 points in Spanish at Higher Level unless to be studied as a beginner
Bagloriaeth Ewropeaidd:
68% with 70% in Spanish unless to be studied as a beginner
Mae'r Brifysgol yn gweithredu polisi derbyn cynhwysol a gall ein cynigion amrywio. Edrychwch ar ein tudalennau gwlad-benodol i gael manylion am y cymwysterau rhyngwladol yr ydym yn eu derbyn. I gael rhagor o wybodaeth, cysylltwch ag ug-admissions@aber.ac.uk
Yn ôl i'r brig