N5N4-BSC
BSc
Marchnata gyda Chyfrifeg a Chyllid
While studying the BSc Marketing with Accounting & Finance degree you will engage with an exciting and dynamic programme that combines elements of consumer behaviour, marketing strategies and business finance.
Delivered by our renowned Aberystwyth Business School will enable you to develop skills and knowledge relating to strategic and operational aspects of marketing and finance, as well as a range of transferable skills that are highly sought by employers.
Aberystwyth University is an accredited Chartered Institute of Marketing (CIM) Graduate Gateway Centre, so you can study towards CIM qualifications while studying for a degree, or gain exemptions from certain CIM modules at the end of your study period.
[NSS/DLHE Awards]
Ysgol Fusnes Aberystwyth: Deg Uchaf yn DU am fodlonrwydd myfyrwyr am y dysgu mewn pynciau Marchnata/ Economeg a Chyllid (ACF 2017)
95% o'n graddedigion mewn gwaith a/neu astudiaethau pellach o fewn chwe mis ar ôl graddio, 2% yn uwch na graddedigion Astudiaethau Busnes a Gweinyddu yn genedlaethol. (HESA 2017)
Trosolwg
Why study Marketing with Accounting and Finance at Aberystwyth University?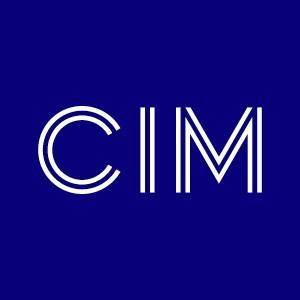 Upon successful completion of this degree you can apply for exemption from 50% of the CIM Professional Diplomas
Our degree equips you with the multidisciplinary understanding of marketing which employers increasingly demand
Taught by experts who are leading in the Marketing sector and research
Our degrees are accredited by the following:
You will discover topics such as financial reporting, management accounting, corporate finance, taxation, audit and computerised accounting systems
You will be taught by qualified accountants and, ensuring that you learn from experts with a wealth of industry and academic experience
Our degree generates a high and successful level of graduates who enter employment or further training in 6 months
Ein Staff
Modiwlau
Noder: Y modiwlau a restrir isod yw'r modiwlau y bwriedir eu cyflwyno ar hyn o bryd yn ystod y flwyddyn academaidd nesaf ac mae'n bosibl y gallant newid. Maent wedi'u cynnwys yma i roi syniad o strwythur y cwrs.
Fe'i cyflwynir yn rhannol neu'n gyflawn drwy gyfrwng yn Saesneg
Core
Fe'i cyflwynir yn rhannol neu'n gyflawn drwy gyfrwng yn Saesneg
Fe'i cyflwynir yn rhannol neu'n gyflawn drwy gyfrwng yn Saesneg
Cyflogadwyedd
What career opportunities exist after graduation?
This degree will prepare you for a career in any of these professions:
Marketing Executive
Chartered Accountant
Chartered Certified Accountant
Chartered Management Accountant
Chartered Public Finance Accountant
Many of our graduates have explored a career as;
Tax Advisor
Auditor
Investment Analyst
Financial Trader
Retail Banker
Economist
Actuarial Industry
Market Researcher
Advertising Copywriter
Advertising Account Planner
Media Planner
Media Buyer
Public Relations Officer
Transferable Skills
Studying for a degree in Marketing with Accounting and Finance will equip you with a range of transferable skills which are highly valued by employers. These include:
• Ability to express ideas and communicate information in a clear and structured manner, in both written and oral form
• Effective problem-solving
• Analytical and creative thinking skills
• Decision-making
• Ability to work independently
• Time-management and organisational skills, including the ability to meet deadlines
• Self-motivation and self-reliance
• Research skills
In addition you will gain an:
• Understanding of organisational behaviour and structure
• Improved numeracy skills and the ability to research, interpret and use business and financial data
• Appreciation of the causes and effects of economic and other external changes
What work experience opportunities exist whilst studying? 
Click here to find out about the various opportunities that our Aberystwyth University Careers team offer.
Enhance your employability prospects with GO Wales and YES (Year in Employment Scheme) managed by our Careers department. 
Addysg a Dysgu
What will I learn?
The breakdown below will provide you with an illustration of what you may study during the three year degree scheme.
In your first year you will discover:
The three key areas of Financial Accounting, Management Accounting and Financial Management
Quantitative techniques and the use of specialist statistical software
The fundamental principles of marketing
Marketing in a business context
In your second year you will explore:
Investment analysis
Portfolio selection and risk management
The specific rules and practices of accounting in fields such as audit and taxation
Corporate governance
Financial and management accounting
Business Law
Production campaigns
Strategic marketing
Consumer behaviour
In your final year you will study:
Trends in management accounting
Financial accounting and corporate finance
Options to focus on auditing, taxation or financial statement analysis
Marketing communications
Qualitative and Quantitative analysis of marketing situations
And undertake a compulsory independent research project
How will I be taught?
Our course is taught through the medium of lectures, small-group seminars and tutorials. All our modules are available online after the lecture or seminar for you to watch in the comfort of your own room.
You will be assessed through;
Examinations
Assessed essays
Reports
Projects
Presentations
Coursework
You will be assigned a personal tutor throughout your degree course, who will help you with any problems or queries, whether these are academic-related or personal issues. You should feel free to contact them at any time for help and advice.
You will also have the opportunity to complete a Personal Development Plan (PDP) at Aberystwyth. This is a structured process of self-appraisal, reflection, and planning, which will enable you to chart your personal, academic and professional development throughout your time at university. By recording your academic performance, and highlighting the skills you already have and those you will need for future employability, the PDP portfolio will equip you with the necessary tools to plan effectively, develop successful approaches to study, and consider your future career options and aspirations.
Barn ein Myfyrwyr
It provides a vast array of knowledge applicable to business as well as world markets. I find it challenging, but incredibly rewarding at the same time. The tutors are very approachable and always there to talk to and are ready to help whenever you need some guidance. All the careers advice that I have received so far has really helped me to shape the direction that I would ideally like to take in the future. Harry James Geyton
As I see it, Marketing is one of the most important topics of today's modern world. With the ever-growing internet age and the advances in technology, the world economy has seen radical transformations and the world's markets are more competitive than ever. And so, learning the theories and concepts behind marketing and its various aspects and links to the business world can help provide better understanding - and even opportunities for exploration of new methods and techniques of connecting and attracting customers. Danielle Storey
Gofynion Mynediad Nodweddiadol
Lefel A BBC
Gofynion TGAU (grade C min):
English or Welsh, Mathematics
Diploma Cenedlaethol BTEC:
DMM
Myfyrwyr Rhyngwladol
Bagloriaeth Ryngwladol:
28 points overall
Bagloriaeth Ewropeaidd:
75% overall
Ystyrir ymgeiswyr yn ôl eu rhinweddau unigol a gall y cynigion amrywio. Am ragor o wybodaeth, cysylltwch ag: ug-admissions@aber.ac.uk
Yn ôl i'r brig