C509-MBIOL
If you wish to study Microbiology then this exciting four-year course is for you. It allows students to integrate three years of undergraduate study in Microbiology with a further year of postgraduate level study, leading to the qualification of MBiol (Microbiology). The course is ideal if you aspire to a career as a research scientist in Microbiology of wish to take your Microbiology knowledge to a higher level.
An integrated four-year course leading to a postgraduate qualification
Ideal for students who wish to develop to higher academic levels
An individual research project that is a major component of the final year
The course allows students to access four years of student finance
Bodlonrwydd Myfyrwyr Cyffredinol a Chanlyniadau Cyflogadwyedd
Ymhlith y 15 uchaf yn y DU am Ansawdd y Dysgu a Phrofiad Myfyrwyr ym maes y Gwyddorau Biolegol (Canllaw Prifysgolion Da y 'Times' a'r 'Sunday Times' 2019).
91% boddhad cyffredinol myfyrwyr i Athrofa'r Gwyddorau Biolegol, Amgylcheddol a Gwledig (ACF 2019)
98% o'n graddedigion mewn gwaith a/neu astudiaethau pellach o fewn chwe mis ar ôl graddio, 3% yn uwch na graddedigion y Gwyddorau Biolegol yn genedlaethol, (HESA 2018*)
Trosolwg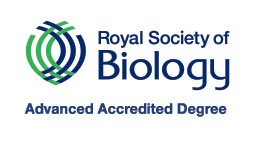 This course has been awarded Interim Advanced Accreditation status. This will become Advanced Accreditation when the first cohort of students graduate from the MBiol degree courses in the summer of 2018 (subject to final confirmation from the Royal Society of Biology).
Why study MBiol Microbiology at Aberystwyth University?
Taught by enthusiastic teaching staff who are experts in their field. You may have seen some of them on TV documentaries or listened to them on your favourite science radio show.
Fantastic facilities which include:
Advanced microscopy and bio-imaging laboratory;
Fermentation facilities from lab scale to pilot plant;
Translational Genomics Laboratory;
Extreme Experimental Environments Laboratory;
Learn in a world-renowned teaching and research institute;
International Opportunities are available through work and study placements.
Want to study in Welsh? 
Students can elect to study a number of IBERS modules in the medium of Welsh. Check out the module tab for more information!
Ein Staff
Mae gan y rhan fwyaf o staff dysgu Athrofa'r Gwyddorau Biolegol, Amgylcheddol a Gwledig gymwysterau hyd at safon PhD ac maent yn ymchwilwyr gweithgar. Hefyd, mae gan staff y cyrsiau galwedigaethol gefndir ym myd diwydiant.  Mae yn yr Athrofa nifer fawr o staff sy'n gwneud ymchwil yn unig ac mae'n bosib y bydd y myfyrwyr yn dod i gysylltiad â hwy.
Modiwlau
Noder: Y modiwlau a restrir isod yw'r modiwlau y bwriedir eu cyflwyno ar hyn o bryd yn ystod y flwyddyn academaidd nesaf ac mae'n bosibl y gallant newid. Maent wedi'u cynnwys yma i roi syniad o strwythur y cwrs.
Cyflogadwyedd
What are our graduates doing? 
Our graduates have been successful in the following fields: 
Research Science;
Clinical Molecular genetics;
Nature conservation;
Education.
Students from our department have also progressed to undertake training in Dentistry and Medicine. 
What skills will I develop from studying MBiol Microbiology?
Employability is embedded in our teaching. Our students leave Aberystwyth University with skills including;  
• research and data analysis skills;
• enhanced mathematical and computational skills;
• effective problem-solving and creative thinking skills;
• a thorough grounding in information technology skills;
• the ability to work independently;
• time-management and organisational skills, including the ability to meet deadlines;
• the ability to express ideas and communicate information in a clear and structured manner, in both written and oral form;
• self-motivation and self-reliance;
• team-working, with the ability to discuss concepts in groups, accommodating different ideas and reaching agreement.
What work experience opportunities exist whilst studying? 
Click here to find out about the various opportunities that our Aberystwyth University Careers team offer. 
Enhance your employability prospects with GO Wales and YES (Year in Employment Scheme) managed by our Careers department. 
Addysg a Dysgu
What will I learn?
The breakdown below will provide you with an illustration of what you may study during the four year degree scheme.
 In the first year you may discover:
Cell Biology;
Microbial Diversity;
Laboratory skills;
Ecology.
In your second year you may explore:
One Health Microbiology;
Environmental Microbiology;
Practical and Professional Skills in Microbiology;
With option to study immunology, bioinformatics, cancer biology or proteins.
In your third year you may study:
Microbial Biotechnology;
Microbial Pathogenesis;
Independent research project.
In your fourth year you may: 
Undertake your MBiol Research project;
Take part in field and laboratory techniques;
Explore the frontiers in the Biosciences;
Study Microbial Biotechnology.
With option to study pharmacology, genomics, veterinary infectious diseases or field ecology.
How will I be taught? 
The course will be delivered through lectures, workshops, tutorials and practicals. You will be assessed through:
Essays;
Practical exercises;
Oral presentations;
Worksheets;
Reports;
Statistical exercises;
Portfolios;
Wikis;
Magazine articles;
Field notebooks;
Exams.
Gofynion Mynediad Nodweddiadol
Tariff UCAS 120 - 128
Lefel A ABB-BBB with B in Biology or Human Biology
Gofynion TGAU (o leiaf gradd C/4):
English or Welsh, Mathematics and a Science subject
Diploma Cenedlaethol BTEC:
BTEC not accepted for this scheme
Bagloriaeth Ryngwladol:
32-30 points overall with 6 points in Biology at Higher Level
Bagloriaeth Ewropeaidd:
75% overall with 7 in a relevant science
Mae'r Brifysgol yn croesawu ceisiadau gan fyfyrwyr sy'n astudio am Ddiploma Mynediad i Addysg Uwch. Mae ein polisi derbyn cynhwysol yn rhoi gwerth ar ehangder yn ogystal â dyfnder astudio. Dewisir ymgeiswyr ar sail eu teilyngdod eu hunain, a gall cynigion amrywio. Os ydych yn astudio am gymhwyster nad yw wedi'i restru ar y dudalen hon, cysylltwch â'r Swyddfa Derbyn Israddedigion i gael cyngor pellach. Mae manylion am gymwysterau gwahanol wledydd a dderbynnir yn y Brifysgol i'w gweld ar ein tudalennau gwlad-benodol i gael manylion am y cymwysterau rhyngwladol yr ydym yn eu derbyn. I gael rhagor o wybodaeth, cysylltwch ag ug-admissions@aber.ac.uk
Yn ôl i'r brig